What is the way out for West Bengal CM to counter saffron surge?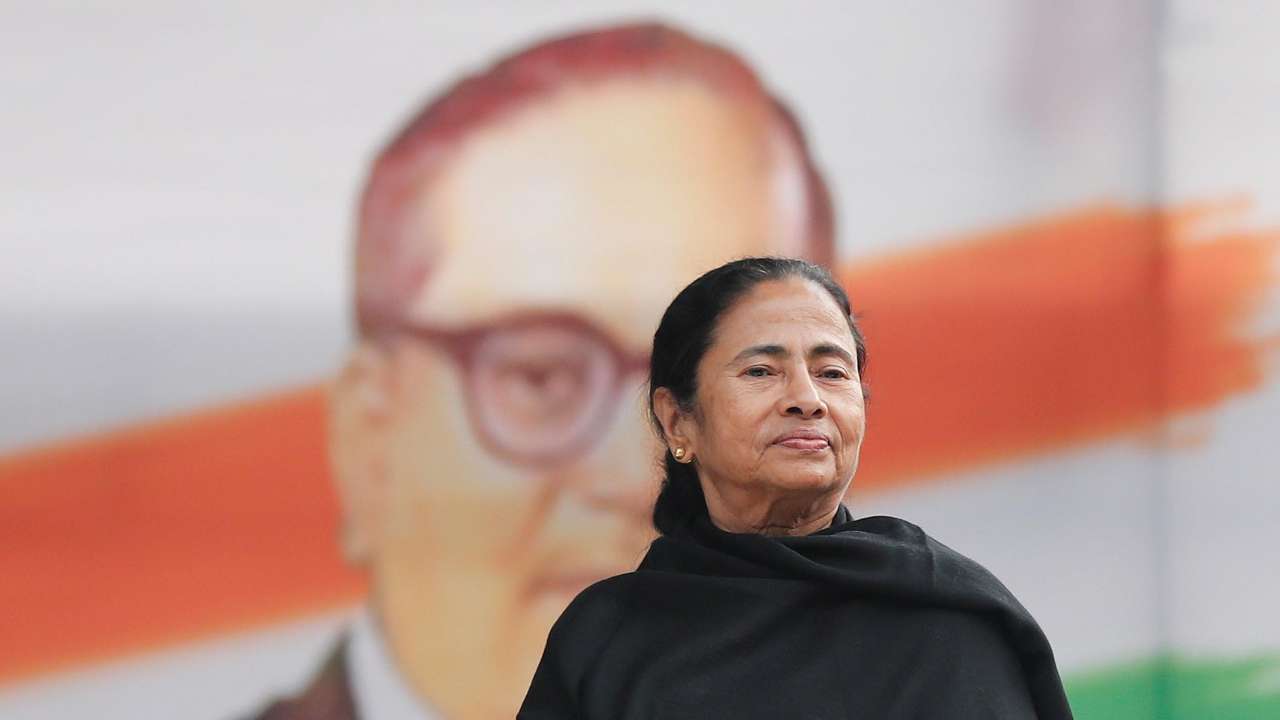 The risk she runs is two-fold: BJP has used her pictures from previous Iftars to campaign aggressively among the Hindus. By Mamata Banerjee's admission, BJP's strategy has worked in many places where voting happened along religious lines. But the most important point is, till how long it is prudent to treat Muslims as a homogeneous vote bank. As the Sachar Commission report has revealed, the average Muslim continues to live in a poor state. For them, metaphor-like attending Iftars wearing skull cap or hijab hardly has any resonance. They are looking for structural changes for the upliftment of their condition. Idle symbolism has a restricted bandwidth and soon runs out of goodwill if not backed with solid work.
Bengal 2019 looks eerily 2009. Buoyed by Nandigram and Singur, TMC had won 19 seats whereas their alliance partners Congress and SUCI had won 6 and 1 seat respectively in 2009. The Left did no course correction and in two years, their 34 year-old-rule came to an end. More of same is clearly not the way to go for Mamata if she harbours hopes of coming back to power. Chanakya Shah and PM Modi have tasted their first success in Bengal. They are unlikely to hold back now. To counter them, Mamata Banerjee has to be one step ahead. With Moditva breaking down barriers of caste, religion, the task is indeed cut out for Mamata Banerjee.
In 2019, many Muslims have voted for BJP. According to Axis-My India survey, around 14% of Muslims voted for BJP across the states. In Bengal too, BJP getting in Maldaha Uttar, Raiganj, Bongaon, coming second in places with heavy minority presence like Bhangar assembly segment, Maldaha Dakshin show at least some Muslims have started to vote for BJP. The numbers will only increase if PM Modi's doctrine of earning 'Sabka Vishwas' gains traction among BJP cadres.
The two major blocks which moved to Trinamool Congress which led to erosion of Left's vote bank between 2009-2011 was that of SC/ST community and that of Muslims. In Lok Sabha election, as BJP made deep inroads in West Bengal, it has broken TMC's 10-year-long stranglehold on SC-ST votes. Out of 10 SC reserved seats, BJP has won 5 in West Bengal. It has also won the two seats scheduled for STs apart from sweeping tribal-dominated seats in Jangalmahal. Among the seats which have over 20% of Muslim population, TMC managed to win 6 out of 10, where BJP won two, mainly due to vote division.
At this juncture, Mamata Banerjee banking on Muslims to vote as a block is fraught with risk. The NRC and Citizenship Amendment Bill promise has broken TMC's Matua and Rajbanshi vote bank which Didi had carefully nurtured. Particularly among Matuas, Mamata's influence was huge when their matriarch Boro Ma Beenapani Debi was alive. That hold is gone with BJP promising Matuas, many of whom have come from erstwhile East Pakistan, a verifiable way to citizenship through CAB. Among the ST community in Bengal, particularly in Jangalmahal, BJP's organisation base owing to RSS presence is immense. Many of the groups which are currently working underground have also helped BJP. Overall TMC is in a big hole in the 67 SC and 16 ST reserved seats in West Bengal assembly. BJP will target to get the majority of these seats in 2021.
Mamata's Iftar remark: Doubling down on a failed strategy is unlikely to help Didi
Reviewed by
Naomi
on
June 28, 2019
Rating: